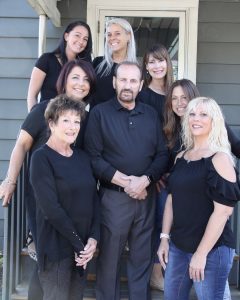 The Key to looking your best starts at the Cutting Corner Salon in Kingston NY. The Cutting Corner is a full service beauty salon and day spa offering a wide range of services and an assortment of hair care and beauty products.
Our vision is to bring a higher quality and service to the Kingston area at affordable prices. Commitment to customer service and style sets us apart from others. From the moment you walk in the door you will feel at home. We strive to service our clients beyond expectation. We listen and provide the look they are expecting.
Our experienced team will put the client's needs at the forefront of the salon's needs to provide an environment where clients can feel comfortable and have the confidence that their hair care needs will be exceeded.
The Cutting Corner Staff has been providing "on the cutting edge" services since 1971 to discerning clientele. Our salon ensures a degree of excellence, a level of comfort and customer service that is in a class all its own. We specialize in hair services and we delight in making your personal image the best it can be.
We also offer private parties for bridal, bachelorette, and girls night out!
for more information call 845-382-2400