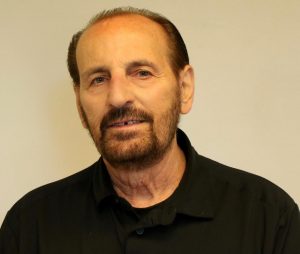 Louis Naccarato is a professional entrepreneur who in 1960 graduated from the Royal Beauty School. He received additional training from the "Rega Cut System", Chicago, John Zinger and THE Paul Mitchell, Christopher Plum Club with the intentions of becoming an educator. After completing this course, he decided it was more important to service the community in Kingston and to be by his family so he declined the opportunity afforded to him by the club. He has attended numerous hair shows for training and motivation classes in the past 41 years to further educate himself and to better serve his clients.
In doing so, he has built up a business for the last 42 years. He was the first Uni-Sex salon in the area to service both men and women and the first to be trained in and to introduce the "Sensor Perm Machine" (computerized perming) with precise processing initiated by a special probe place on one particular perm rod plugged in to the machine. He and the staff were trained in its use by the Revlon Company.
Lou's 53 year career as an owner and operator has given him many outstanding memories of staff, customers, and friends alike. He enjoys very much the profession he has chosen for his life's work.
Lou currently resides in Port Ewen, NY with his wife, Rosemary. He has 3 children: Lisa, Michael and Louis , and 5 grandchildren: A.J., Emily, Jenna, Kyle and Molly.